Course Instructor
---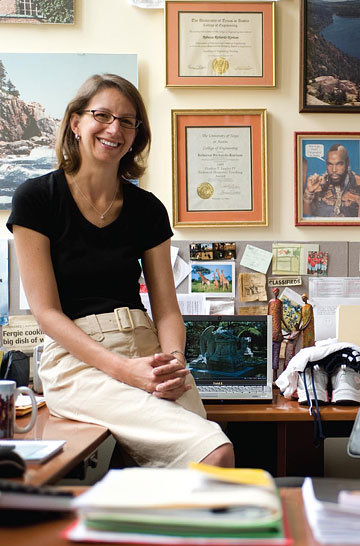 Rebecca Richards-Kortum, PhD, is the Stanley C. Moore Professor ofBioengineering at Rice University. Previously, she held the Cockrell Family Chair in Engineering #10 and was a Professor of Biomedical Engineering at the University of Texas at Austin, where she was also a Distinguished Teaching Professor. After receiving a B.S. in Physics and Mathematics from the University of Nebraska-Lincoln in 1985, she continued her graduate work at the Massachusetts Institute of Technology, where she received an MS in Physics in 1987 and a PhD in Medical Physics in 1990.
In addition to being named a Howard Hughes Medical Institute Professor in 2002 and 2006, her awards include election to the National Academy of Engineering (2008); Presidential Young Investigator, National Science Foundation (1991), Presidential Faculty Fellow, National Science Foundation (1992); Becton Dickinson Career Achievement Award, Association for the Advancement of Medical Instrumentation (1992); Y.C. Fung Young Investigator Award, American Society of Mechanical Engineers (1999). In 2001, she was elected to the Academy of Distinguished Teachers at The University of Texas at Austin and received the Chancellor's Council Outstanding Teaching Award for 2002. In 2004, she was named a Piper Professor by the Minnie Stevens Piper Foundation, reflecting teaching excellence in the State of Texas. She received the Sharon Keillor Award for Women in Engineering Education (2004) and the Chester F. Carlson Award (2007).
Richards-Kortum's research group develops miniature imaging systems for better screening for oral, esophageal, and cervical cancer and their precursors at the point-of-care. In 2006, she founded the Beyond Traditional Borders initiative at Rice University to train undergraduates to design solutions to pressing global health challenges. She is also the founding director of Rice 360°: Institute for Global Health Technologies which was announced as a $100 million commitment on behalf of Rice University at the annual meeting of the Clinton Global Initiative in 2007.