This semester, Civil and Environmental Engineering students in the senior design capstone class (CEVE 480) enjoyed a completely new capstone experience. The Department of Civil and Environmental Engineering has redesigned the class to provide students with an even better opportunity to showcase their engineering knowledge and communication skills through a capstone design project.

In order to simulate as much of a real world project experience as possible, the department brought in local practitioners to discuss the aspects of the students' design project. Charles Penland, Principal Executive Director of Civil Engineering Services at Walter P. Moore and Associates, Inc. served as the lead course instructor.

Several other professionals, such as an architect, a developer, a project manager, a code expert, and a real estate expert visited the class throughout the semester to share their expertise with the students.

Seniors enrolled in the class worked in teams of four to complete one of three interrelated design projects. Projects, all located in a floodplain, range from the design of a 300,000 square foot Medical Office Building, its adjacent parking garage and a new bridge and public street. To make the project even more realistic, students visited the project site to observe and study the site conditions.

Besides preparing students for advanced degrees and professional practice, the redesigned course also aims at providing students with a stronger foundation in oral and small group communication. With the help of the Cain Project, communication instruction was integrated into the course. The Cain Project helped the student groups become effective work teams by teaching them about teaming processes and providing web resources on conflict management and team problem-solving and decision-making.

Engineering faculty who observed the request for qualifications presentations in February reacted enthusiastically. The final presentations gave the student teams a chance to reveal their completed design projects and show what they had learned in their four years at Rice.
---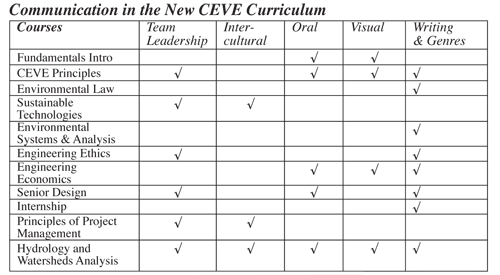 The Cain Project Congratulates
the Advanced
Degree Recipients in Science and
Engineering Who Participated in
Thesis Writing Groups!

Live Long
and Write Well.

---
The Cain Project in Engineering and Professional Communication helps Rice students become expert speakers and writers. Because of the Gordon and Mary Cain Foundation's generous gift, undergraduate and graduate students in science and engineering are developing the communication skills necessary for successful professional leadership.
---
Linda Driskill, PhD
Tracy Volz, PhD

Director
Assistant Director
---
Rice University
PO Box 1892 - MS-340
Houston, TX 77251-1892
Phone: (713) 348-6141
Fax: (713) 348-6175
Email: cainproj@rice.edu
---