| | | |
| --- | --- | --- |
| | | Rice's Matherly (center) visits with Tec de Monterrey and Iowa State faculty at Nuevo Vallarta's Mayan Resort. |
Rice faculty planning to integrate international communication assignments into their regular engineering assignments or to change their internship programs joined Dr. Cheryl Matherly, Director of International Opportunities, and Dr. Linda Driskill as Rice representatives at the Mayan Resorts Academic Conference in Nuevo Vallarta, Mexico on July 8, 9, and 10. Dr. Pedro Alvarez of the Department of Civil and Environmental Engineering and Mr. Gordon Wittenberg of the School of Architecture attended. Dr. Phil Bedient visited with the Mayan Resort managers and engineers in advance of the conference sessions.

This year's conference brought business managers and interns together with university faculty who can prepare students for working abroad. Sessions explored what businesses need student interns to know international communication to participate successfully in internship
opportunities. Managers from Hewlett Packard (HP) Mexico, including Ms. Ana Luz Morales, head of Staffing-Human Resources, and Mr. Luis Miguel Tenorio, theC.P. Program Manager, presented their views on international and intercultural communication and how universities can prepare their students to be intercultural leaders.

Rice student interns Jordana Mosten, Jacob Lopez, Haley Kim Fletcher and Thomas Willis collaborated on a talk that Jordana gave. Other students from Iowa State University, Pennsylvania State University, the University of Alberta in Canada, and the Paul Couse Institute (Culinary Arts) also gave presentations. The Mayan Resorts was the host for the conference, providing transportation, lodging, and meals for the participants.

Fanny Trevino of the Mayan Resorts directs the project, which involves many of the resort's managers. Next year's internships will again be held at Nuevo Vallarta, but in the future additional Mayan Resorts company at several major destinations such as Cancun and Acapulco will be involved. Engineering students interested in 2005 Mayan Resorts internships should study their Spanish and contact Career Services.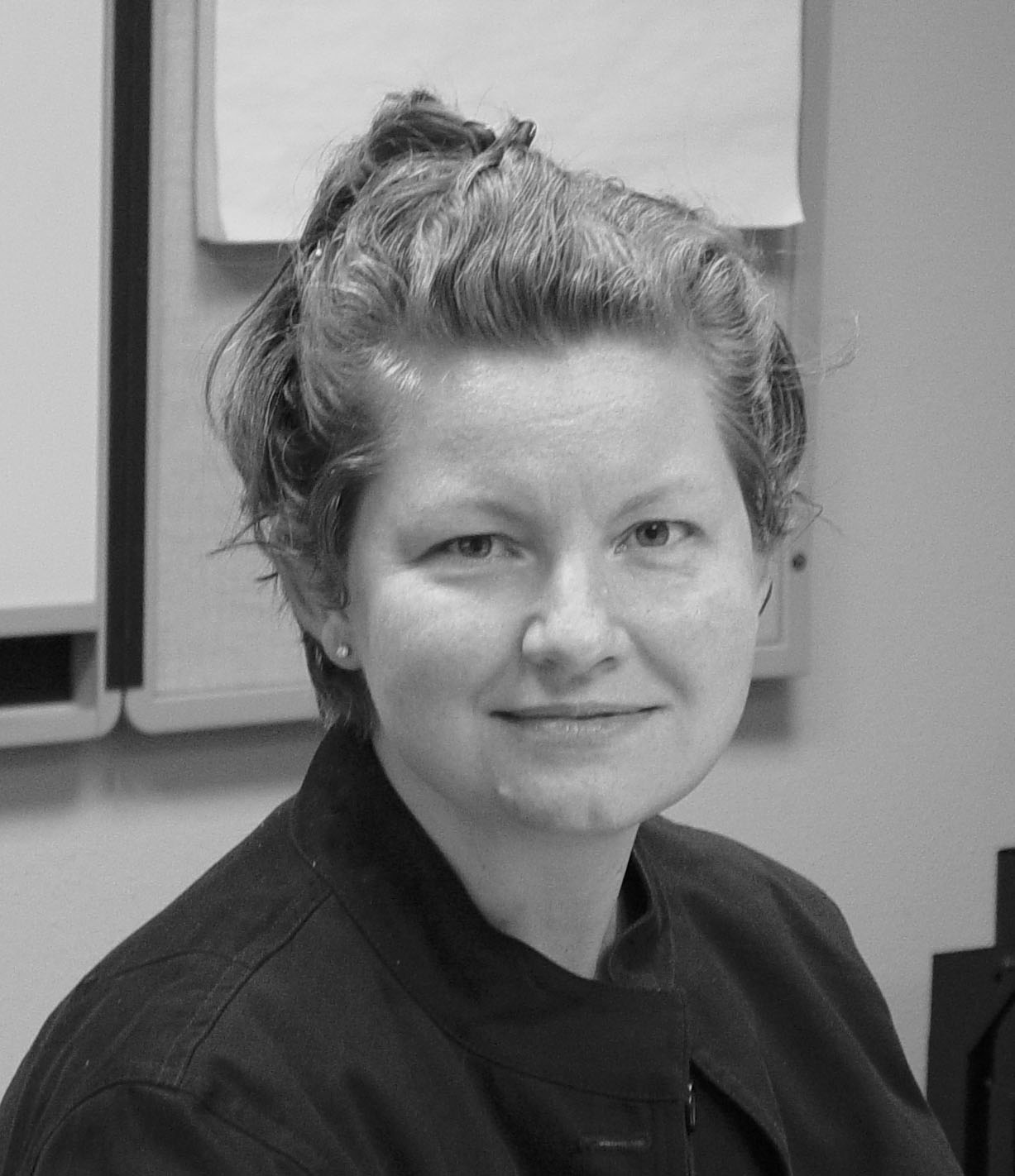 Jamie Cluff conducted the North American Pronun-ciation of Technical Vocabulary course this summer. She holds a Master's degree and certifications in teaching pronunciation to non-native speakers. She also serves as one of the Rice School of Continuing Studies' English instructors. Graduate students praised her approach to building their confidence and changing their speaking habits.

Jamie is acting as a consultant for the Cain Project on the development of a web site with resources on technical vocabulary pronunciation that will be available worldwide. Her work extends an earlier pilot project conducted by her friend and colleague at SCS, Amy Bargfrede.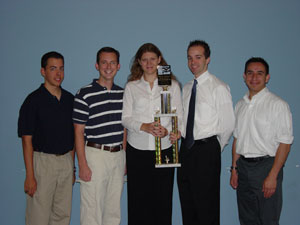 Bob Cunningham's students in MECH 407/408 hold the trophy they brought back from the SAE Aero Design Challenge in Deland, Florida, where they won the Award for Engineering Design Excellence for the best oral presentation. The award went to our Rice University team, which scored 29.36 out of a possible 30 points. Presentation points mattered a great deal in the overall competition, where three top teams' totals varied by less than one point. The team practiced with the Cain Project before competing against teams from the US, Brazil, and Canada. A broken element grounded their plane in later trials, but their talk was the BEST!